Explore. Experience. Ring the Bells!
Thank you for an excellent first year! We'll see you in 2023!
Please note: the below information is from 2022 check back soon for our updated schedule of events!
__________________________________________________________________________
Join us for the first ever Damnable Trail Festival and retrace the paths of the first settlers through the boreal forest and along coastal headlands. Our trails were developed largely from the remnants of old walking trails and hauling paths forged by the first settlers to the area. In the spirit of reconnecting with the "old" trails and reawakening the outdoor spirit of the residents, this festival encourages visitors to marvel at the famous beaches of the Eastport Peninsula while experiencing our walking trails and rugged coastlines that will challenge any hiker.
The Damnable Trail Festival has something to offer just about everyone – from a leisurely stroll along the boardwalk at Chuff's Bight (which is wide enough to accommodate a wheelchair) to a 22km trail race (Coastal Ridge Challenge) that follows a dramatic coastline and takes visitors through scenic communities like Salvage and Happy Adventure. Anyone, visitor or resident, has an opportunity to experience the great outdoors in this area!
Stay up to date by following our social channels:
---
Calling All Runners
Are You Ready for the Coastal Ridge Challenge?
The Coastal Ridge Challenge is an event at the festival that is a 22km trail race which takes runners along 15km of remote trail with coastal views and boreal forest, through 4 rural communities, and across 3 white sand beaches. It's a race like no other.
Get your ticket here! Entry fee includes CRC race bib and wooden medal.
Register ASAP as registration will close Thursday 8am, Sept 29th, 2022.
Only the first 50 runners are able to register so sign up now.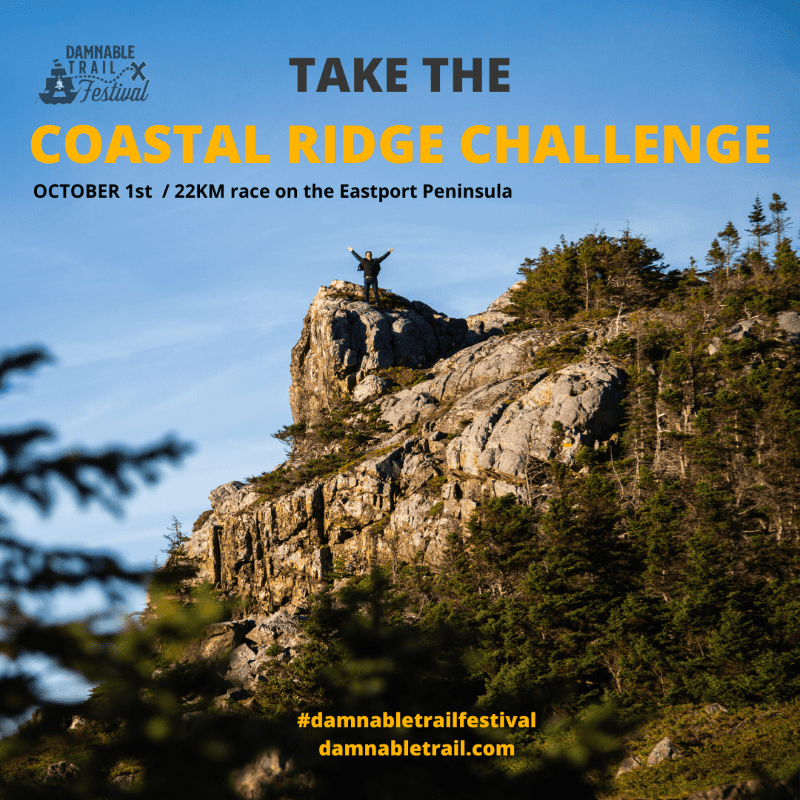 CRC Route and Details
Start: Salvage Sunday Avenue trailhead parking lot, we start at 8am.
End: Northside Beach, Eastport
Route: Starting from the Salvage Coastal Ridge Trailhead, through 15km of remote trail, to Sandy Cove Beach, Caplin Gulch, through Old School House Trail, through the town of Happy Adventure, to Eastport Beach, across to High Tide Trail, ending on Northside Beach.
To find more details on the CRC race, please see the "What You Need to Know" section below.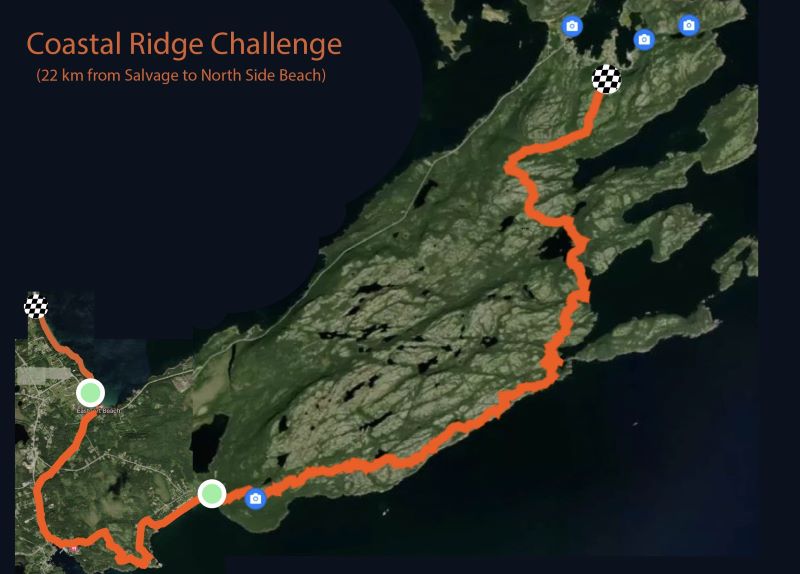 Damnable Trail Festival Schedule
FRIDAY SEPTEMBER 30th, 2022
4 pm
Eastport Peninsula Damnable Trail Launch, with local guitarist Neil Oldford! Enjoy refreshments and ring the giant bell! (Chuff's Bight, Sandringham, the park is on your left as you enter town).
5:30 pm
Sunset guided hikes (Free, donations accepted) Hikes are limited to 12 people per group, multiple groups will be staggered as time allows. Dress appropriately with good footwear. Sorry no pets.
● Chuffs Bight (wheelchair accessible, limited mobility walk)
● High Tide Trail (Eastport Beach, first group 5:30, second at 6:15)
● Wild Cove (Salvage, first group 5:30, second at 6:15)
6 pm – 8 pm
Coastal Ridge Challenge check-in (St. Stephen's Hall, Salvage, take route 310 to Salvage, stay to your right, the hall will be on the left). Registration closes Thursday, Sept 29th
SATURDAY OCT 1st, 2022
6:30 am – 7:45 am
Coastal Ridge Challenge check-in (St. Stephen's Hall, Salvage)
8 am
Coastal Ridge Challenge 22KM Race (Starting line: Salvage, Sunday Ave parking lot – past St. Stephen's Hall, at the end of town you'll see our sign – turn right, don't be late!)
Approx. 1 pm
Race end, Northside Beach (when you enter Eastport, stay to your left down Legion Road, turn left at stop sign towards St. Chad's, the beach is on the right).
1 pm – 4 pm
High Tide Adventures, Kid's Exploration Activities (Free, Eastport Beach).
● Ongoing throughout: 'Leave No Trace' Scavenger hunt & Sand Pit play area
● Trail building contests: 1-1:30pm, 2-2:30pm, 3-3:30pm
● Kids' guided hikes of High Tide Trail starting times: 1:30, 2:30, 3:30
2 pm – 5 pm
Salvage Historical Walk (Free entry, donations accepted). Start at Sprucey Hill parking lot – left as you enter Salvage on Route 310. Take a leisurely stroll or strap on your hiking boots, the route is up to you! St. Stephen's Hall is wheelchair accessible, Museum is not).
Take in the coastal views, visit the museum, church, cemeteries, and explore the Damnable Trails. Experience John Gosse on the fiddle at the Salvage Fisherman's Museum with historical displays, local baked goods, and handmade crafts. Don't miss musicians Roger Bradley & Friends at St. Stephen's Hall with fresh baked toutons, local partridgeberry and blueberry jam, molasses and syrup with tea and coffee served by the 50+ Pandora Club.
3 pm – 6 pm
Guided hikes (Free, donations accepted). For Salvage hikes meet at the Sunday Ave trailhead parking lot. Hikes are limited to 12 people per group, multiple groups will be staggered as time allows. Dress appropriately in layers with good footwear. Bring water! Sorry no pets.
● 3pm – Net Point (includes 2 cemeteries & Burden's Point)
● 3pm – Portion of Coastal Ridge Trail (Sunshine Hill, 5km return), from Salvage
● 4pm – Mountain Ridge, Salvage
● 4pm – Old School House Trail, Happy Adventure (meet at trailhead on Harbour View Road)
● 5pm – Museum Trail (2 cemeteries), Salvage (meet at museum)
8 pm – 10 pm
Abbey Road Live Concert, Beaches Arts & Heritage Centre (Eastport, $25 plus fees, get your tickets here)
10 pm
'Damnable Dance' with The Sandy Lambert Band (Eastport Legion Branch 41, $10 cash at door) Doors open 10pm, starts at 10:30pm. Located on Legion Road.
SUNDAY OCT 2nd, 2022
7 am
Salvage Sunrise Yoga, Wild Cove with certified instructor, Kate Walsh (Free, registration onsite at 6:30am). Bring a mat! Wild Cove is located on Route 310 to Salvage, before you enter town the park is on the left (washroom and parking is onsite).
8:30 am – 10 am
'Damnable Breakfast' ($10 cash at door, SUF Hall, Eastport, 2 Church Street).
Setting 1: 8:30am, Setting 2: 9:30am
Come any time before 10am, no need to make a reservation!


11 am
Glovertown Ken Diamond Trail Launch & race check-in
12:30 pm

Glovertown 'Damnable Dash Family Fun Run' (Free, donations accepted, Ken Diamond Park, take route 310 to Glovertown, turn onto Hillview Heights). Come out for kids' runs and refreshments!
1:30 pm
Festival Closing, Glovertown
Follow us on social media for updates and tips on having the best experience! Facebook & Instagram:
Damnable Trail | #damnabletrailfestival
If you'd like to support the trails and ongoing maintenance, click here
Schedule is subject to change. Weather dependent. Watch our social channels for updates.
Where to Stay and Eat
Enjoy your stay by taking advantage of the amazing lodging and food options below!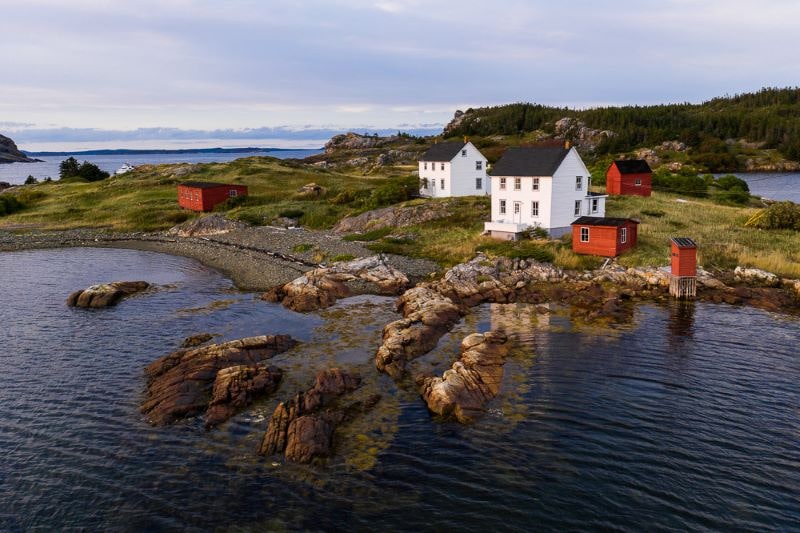 Where to Eat
Restaurants that will be open to serve you (Eastport Peninsula):
Down Home Delights, open festival weekend 12-2pm & 4-7pm

64 Main Street (709) 526-2034

Gertie's Galley at the Salvage Bay Motel, open festival weekend for breakfast, lunch, and supper

216 Main Street (709) 677-2458

Happy Adventure Inn, call for availability and reservations

8 Harbourview Road, Happy Adventure, (709) 677-2233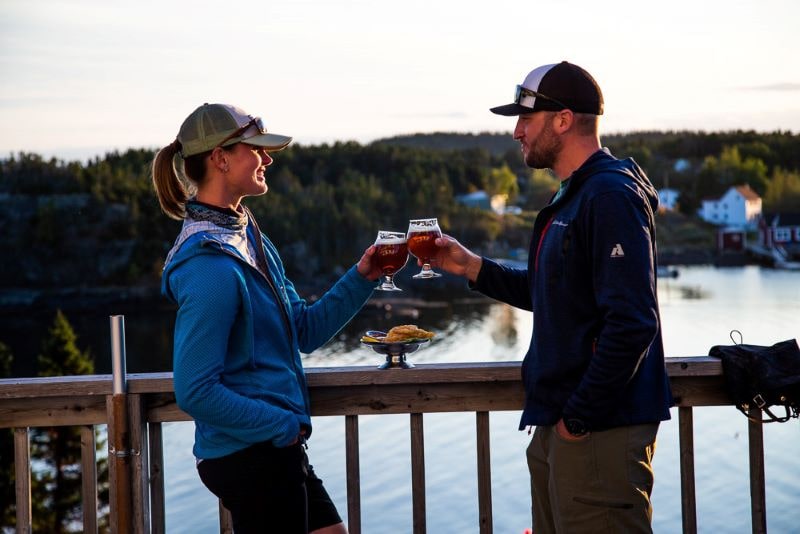 ---
Other food options and amenities available:
Eastport:
Squire's North Atlantic Kwikway convenience store and fuel
Pharmachoice (drugstore and liquor sales, second location in Glovertown)
Little Denier Restaurant – call for hours of operation (709) 677-3663
Glovertown:
Timber & Twine Country Coffee (coffee, ice cream, sandwiches, gift shop), (709) 533-2557
North Atlantic fuel and convenience – Greco pizza, CaptSub
Irving & Robin's Donuts
Crosstown Kwikway Convenience (fuel, takeout, dairy bar)
Mary Brown's, TCH at turnoff to Route 310 (to Glovertown and Eastport Peninsula), located at Splash N Putt
Follow the Road to the Beaches on Facebook & Instagram for more information on the area

What You Need to Know
About Us
The Damnable Trail is a network of scenic trails developed from old hauling and walking paths built by the first settlers of the Eastport Peninsula, Newfoundland. Ranging from rugged and challenging coastal trails to leisurely strolls along beaches and through our communities, Damnable Trail has something for everyone!
Getting Here
The Eastport Peninsula is a short 20 minutes off the Trans Canada Highway with good access roads. Take Route 310 (passes by Glovertown). We are approximately 1 hour from Gander and 3 hours from St. John's (for more local information follow 'Road to the Beaches' on Facebook/Instagram).
Camping
See list of accommodators, plus there's a camping platform (with beach) available on the Coastal Ridge Trail. Please note the Coastal Ridge Trail and Old School House trails are closed Saturday, Oct 1st from 6am-2pm for the safety of our runners. Be sure you are not on the trail at that time. For everyone's safety keep pets off the trails during that time.
Covid-19
At this time the province of Newfoundland and Labrador has no Covid-19 mandates or restrictions in place.
Washrooms
We've chosen locations with a washroom onsite or nearby as best we can, we are working on a Porta Potty located at the Coastal Ridge Trailhead in Salvage (stay tuned for updates).
Animals/Pets
No pets at our organized events and activities. You are welcome to hike throughout the weekend and explore the trails with your pet: when hiking with a pet, it must be leashed, and remember to stoop and scoop. Bring your own poop bags and pack out what you pack in. A fresh water spout is provided at Sandy Cove Beach parking lot.
Vendors
The Damnable Trail team will be selling merchandise.
Around Town
The Eastport Peninsula and surrounding towns have a lot to offer visitors! Follow 'Road to the Beaches' on social media for more on what to do and see in the area. Plan to stay over for the Agricultural Exhibit the next weekend!
Admission
The festival is free, some events are ticketed where noted.
The Coastal Ridge Challenge and the Saturday night concert at the Beaches Arts & Heritage Centre are ticketed online, all other ticketed events require cash at the door.
Some activities that are free will require signup onsite.
Guided hikes and walks are capped at 12 people per walk for safety, staggered times and multiple groups may take place, please be flexible with our volunteers.
Donations
Donations are gladly accepted onsite to fund the festival and ongoing trail maintenance.
Where to Stay
See list of accommodators provided above. For help email our local Tourism Coordinator at [email protected]
Accessibility
Parking will be available at all activities. The Chuff's Bight trail is fully wheelchair accessible, as is Eastport Beach and Northside Beach (our beach mobility mats will be in place for the festival!). Ken Diamond Park is also a great option in Glovertown! Outside of our trail system there is an accessible 2.5km walking trail around Sandy Cove pond.
Parking
Parking is provided at all activities. We'll post parking instructions throughout the festival; watch our social media. Our Instagram has a 'Tips/Parking' highlight. In Salvage we have 2 large trailhead parking lots (Sprucey Hill as you enter town, Sunday Ave at the end of town). Sandy Cove has ample parking with 3 lots available. All of our trailheads have parking onsite or nearby. RVs and trailers: many roads and parking lots will not accommodate a large vehicle and may not offer turnaround.
Hikes
The trails are ready for you! Ring the bells all over the network of trails including Glovertown's Ken Diamond Park. Find maps onsite or online at damnabletrail.com (we are updating the maps with new trails). The Coastal Ridge Trail and Old School House Trail will temporarily close to the public Oct 1st from 6am-2pm for the safety of the CRC runners. Guided hikes on the trails will start at 3pm. See the festival schedule for information and check our social media for updates.
Food and Beverages
See list of Where to Eat above. You can bring your own food and water to activities, however alcohol is not permitted, with the exception of the Legion dance where alcohol will be sold onsite.
Lost and Found
The festival is located throughout the community over 3 days. We do not have a single location and therefore cannot offer a lost and found.
Emergency Services
We have arranged emergency services onsite for the Coastal Ridge Challenge. For all other events and activities please call 911 if an emergency arises.
The Coastal Ridge Challenge (CRC)
$30 entry fee is non-refundable. If you're unable to make it your entry will be donated to the festival and trail maintenance.
All entry tickets must be purchased online in advance, no onsite ticket sales.
Cut off: registration will close Thursday 8am, Sept 29th.
Adults only (no minors)
Part of the trail is remote with cell phone dead zones. You'll encounter diverse terrain, slippery rocks, potential water, insects, steep climbs, beaches, and road running through rural communities. It's important that everyone who signs up understands the race conditions: if you're not an experienced runner on diverse terrain this is not the race for you.
Race cut off time: starts at 8am goes until 1pm, however we will not leave any runner on the trail.
Water and food: we will have water, snacks, and aid stations throughout the route.
All runners are required to participate in a pre-race safety debriefing onsite and sign a waiver releasing the festival organizers and Race Director of liability. See festival schedule for check in times and where to pick-up your race pack.
We've capped the race at 50 runners.
Waiver / liability required onsite for all runners.
Runners check in onsite to receive race pack with custom bib and receive medal at the finish line.
Elevation gain: please check back.
Coastal Ridge Trail and Old School House Trail will be closed to the public from 6am-2pm on race day for your safety.
Environmental impact: it's important to us that the trails are left as good as they were found, on race day plan to pack out anything you pack in.
How to prepare: all runners should be experienced in how to dress and fuel/hydrate for an extreme race. We recommend dressing in light layers, prepare for changing weather conditions, and stay hydrated. Wear proper trail boots/trail running shoes that are broken in and have good tread.
Please do not race if you've recently been sick or injured.
Volunteer Opportunities
We need volunteers! DM us on social media or email us at [email protected]
Sponsorship Opportunities
To donate to the event or sponsor the trails please email us [email protected]
---
A Special Thank You!
We just want to give a special thank you to:
The Road to the Beaches tourism board
Damnable Trail committee and volunteers who worked tirelessly to build the trails
Communities of the Eastport Peninsula
TCAR, ACOA, and the ALC
The Beaches Arts & Heritage Centre
The Salvage Fisherman's Museum
The Town of Glovertown
St. Stephen's Hall
The Eastport Legion Branch 41
Eastport SUF Hall
Local business operators who agreed to stay open to serve our guests
All of the talented musicians
Our amazing volunteers and guides
Our incredible race team and all who made it a reality
Students and teachers from Eastport and Glovertown
Community members who pitched in with a variety of skills (donations of time, resources, and physical labour)
Our long list of wonderful vendors
And our partners who gave generously to make this festival a success.
An extra thank you to the festival steering committee, without whom there would be no festival!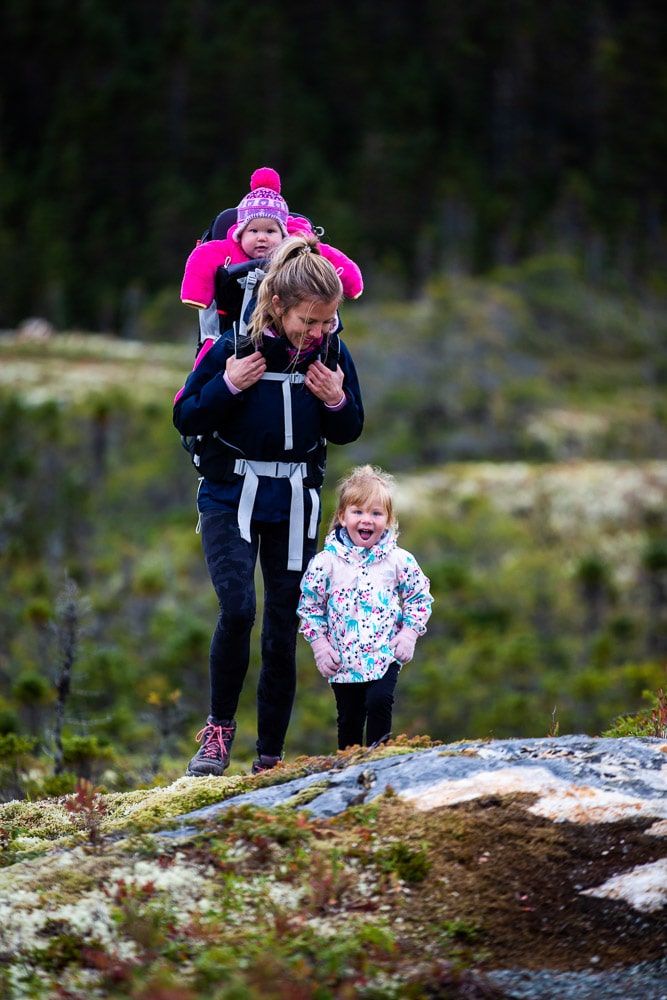 Our Amazing Sponsors
We want to honor our amazing sponsors and say thank you! This event would not be possible without you!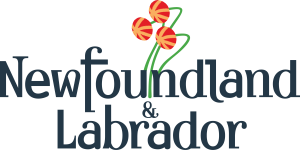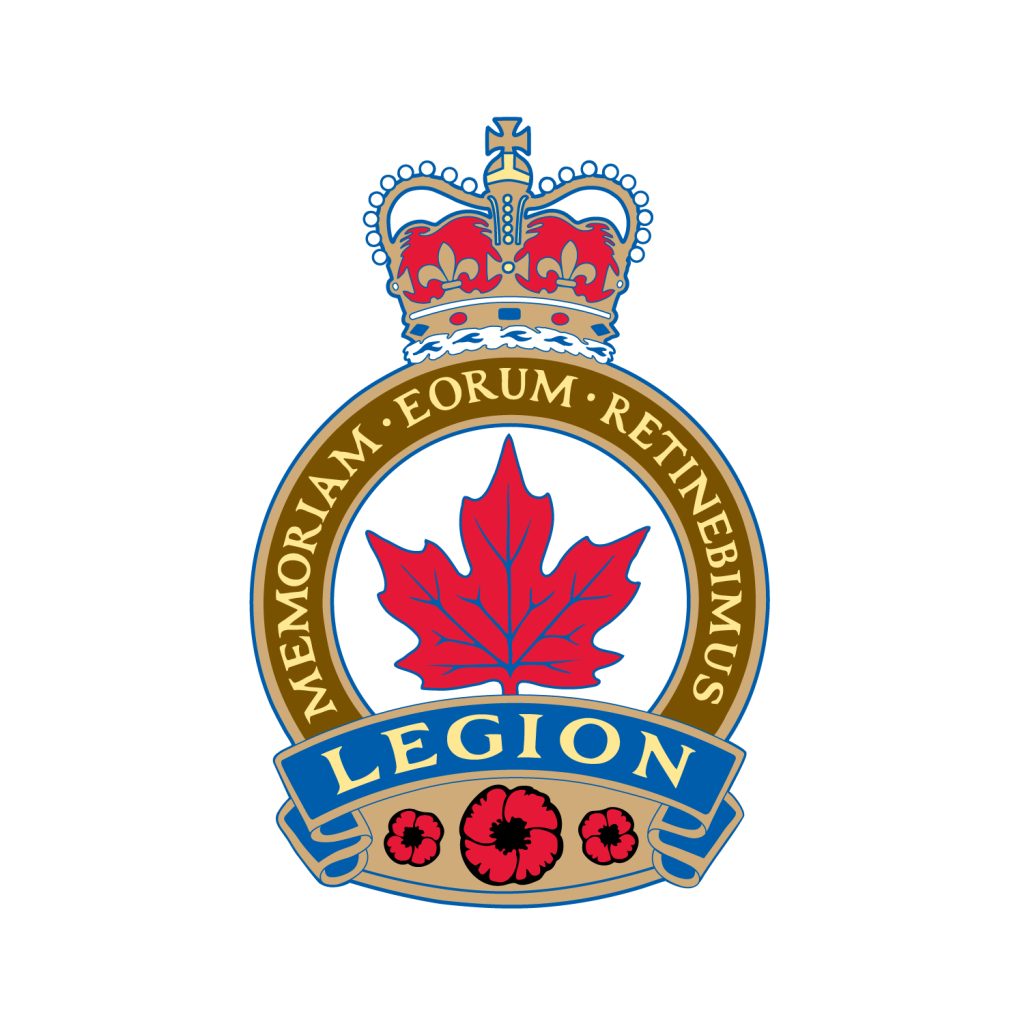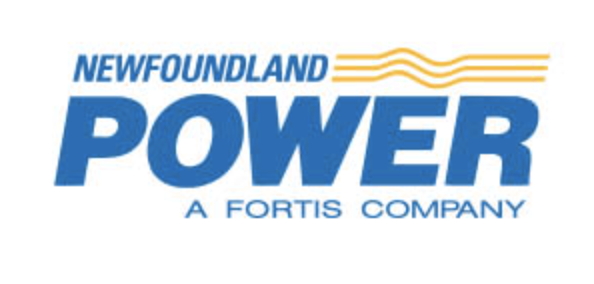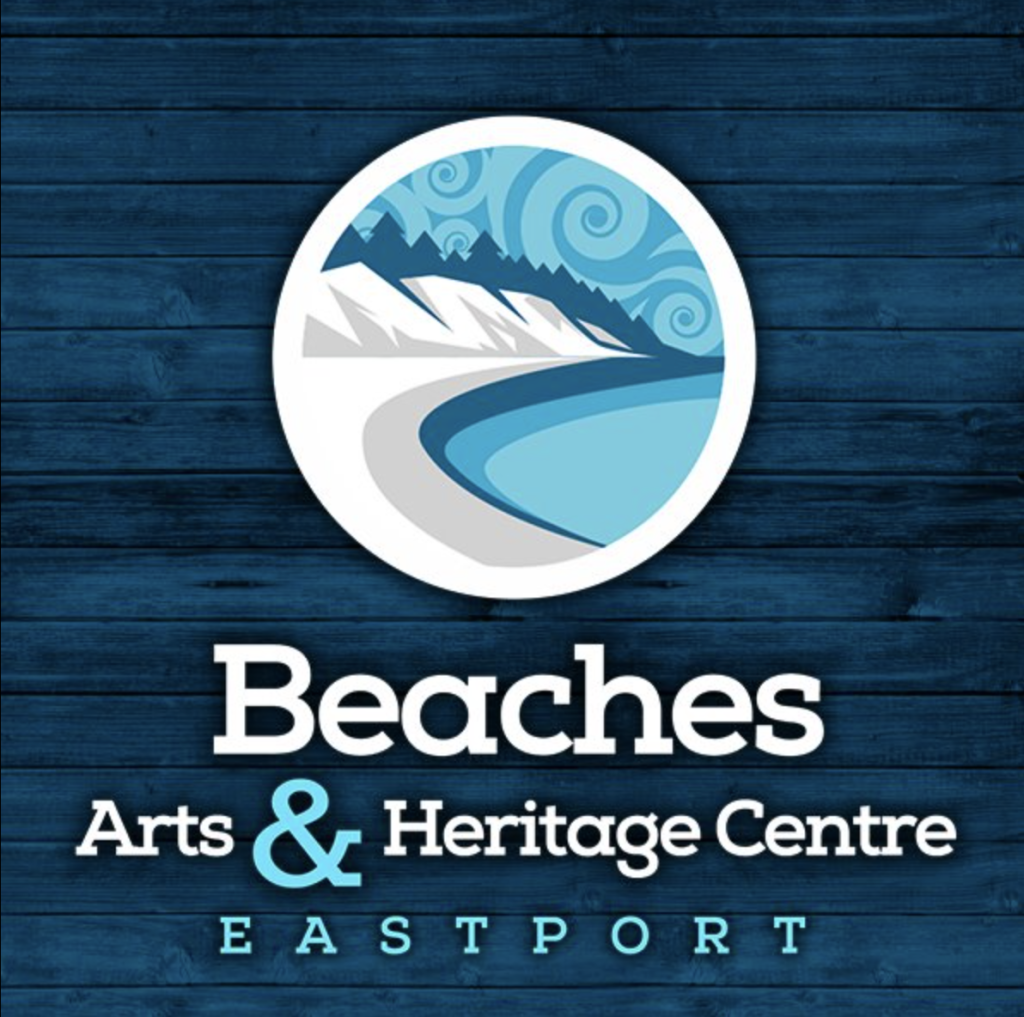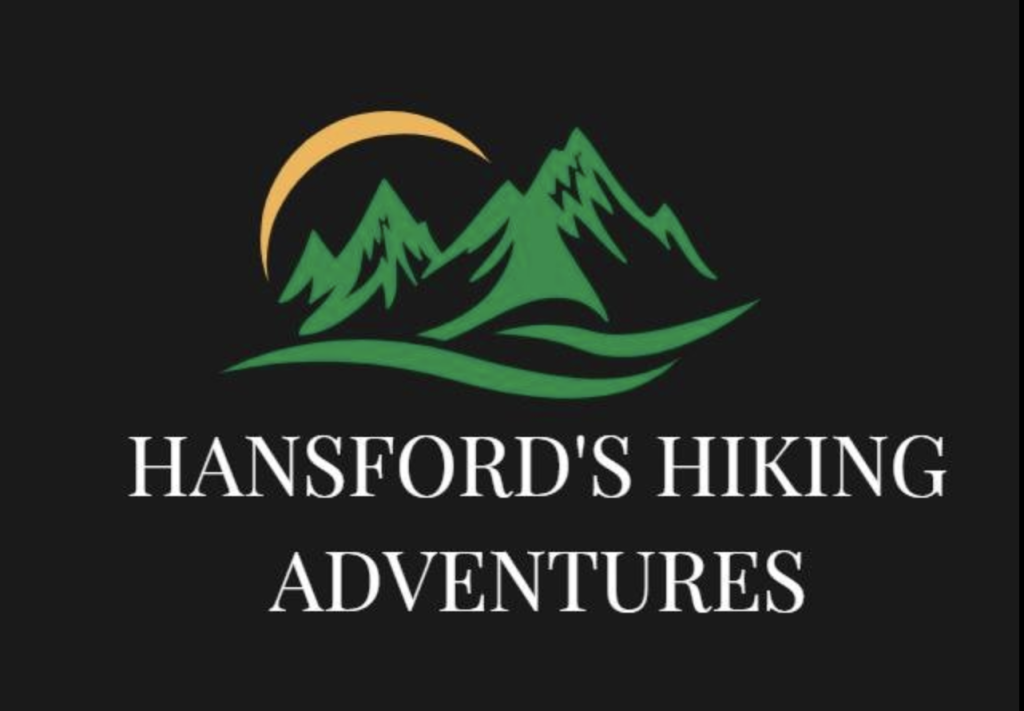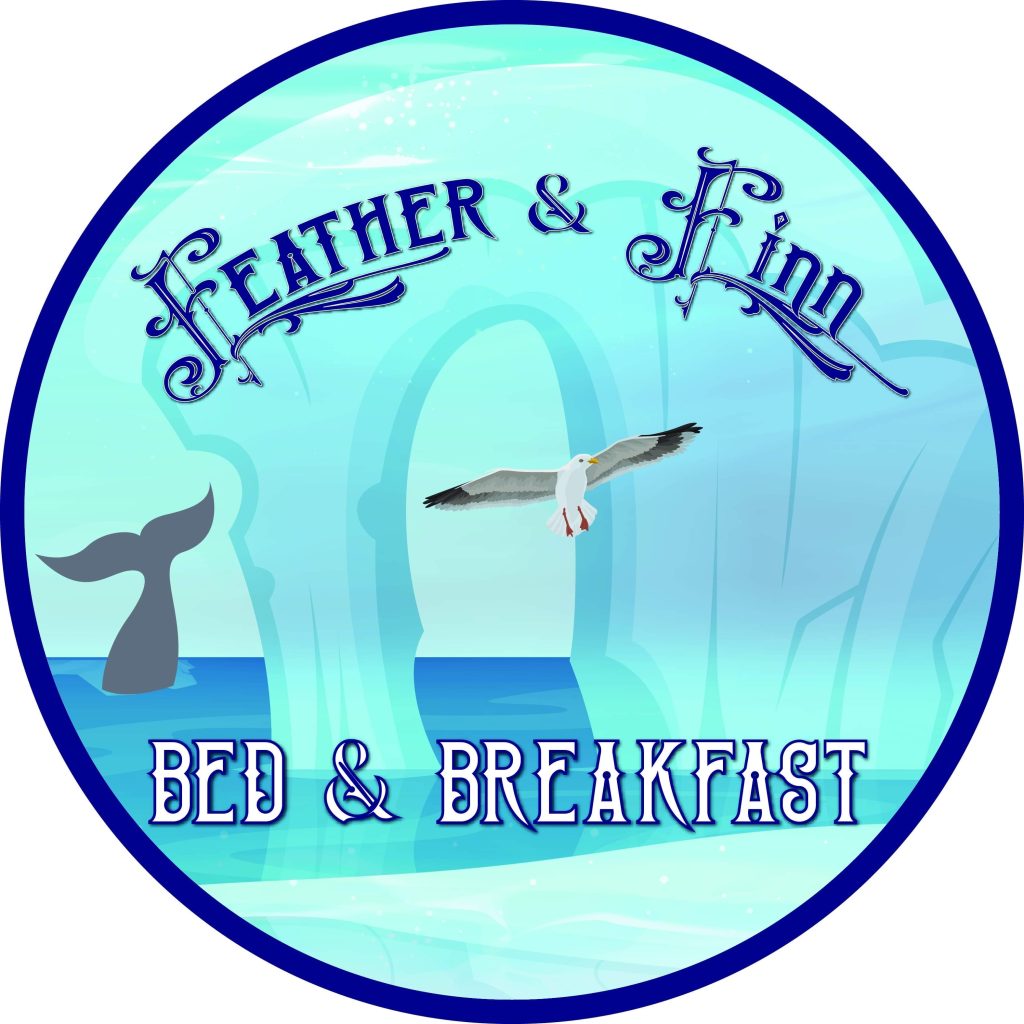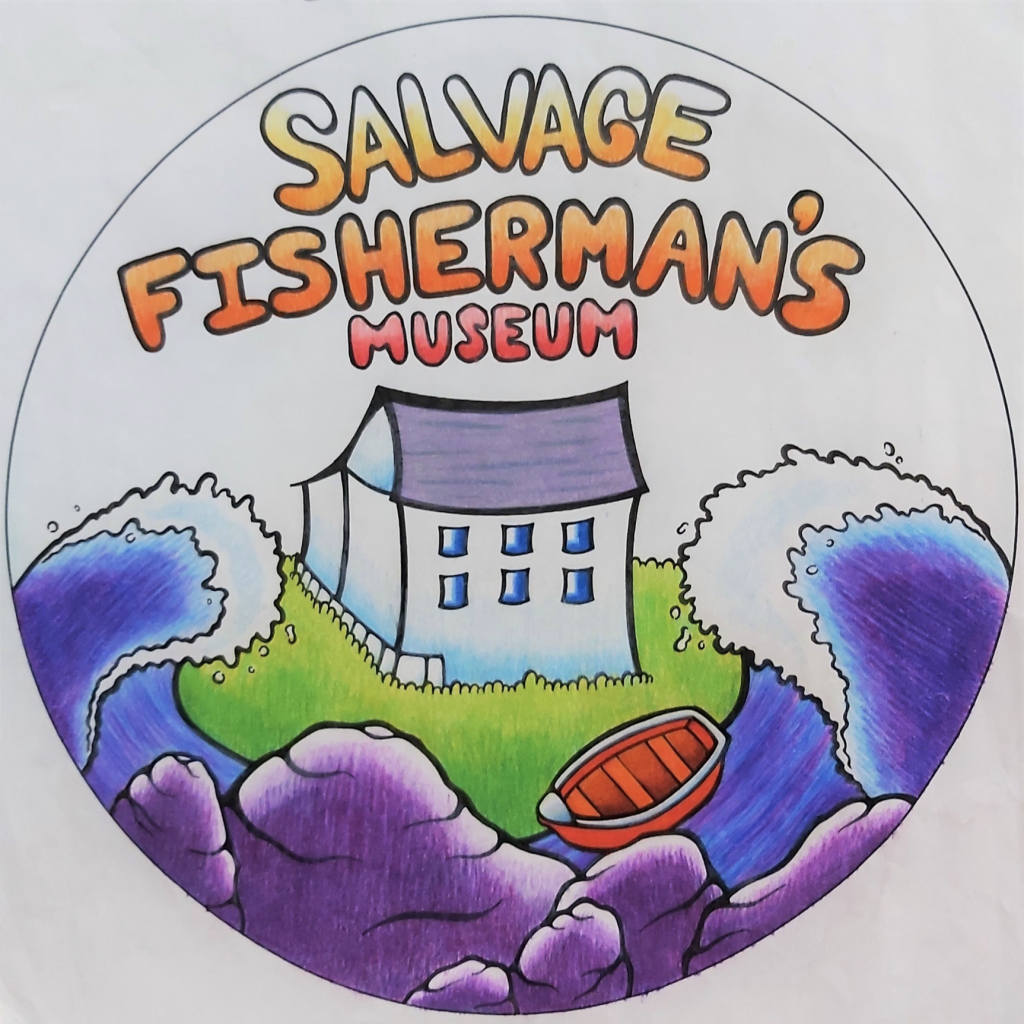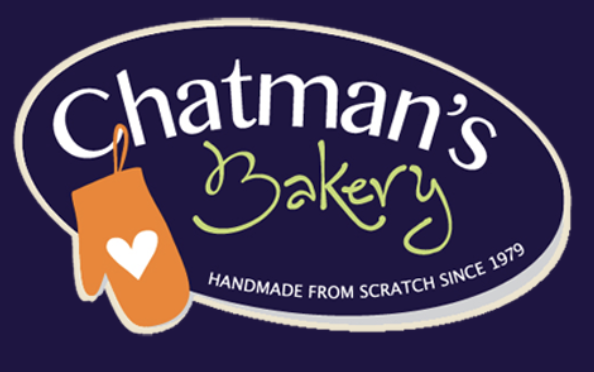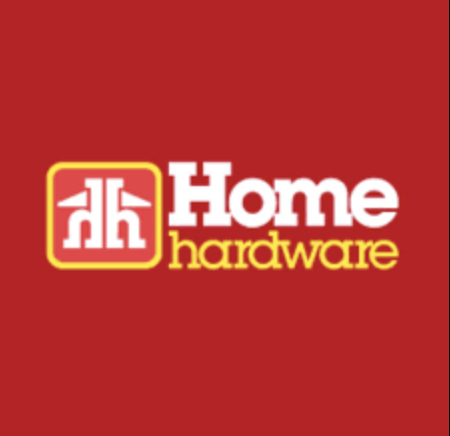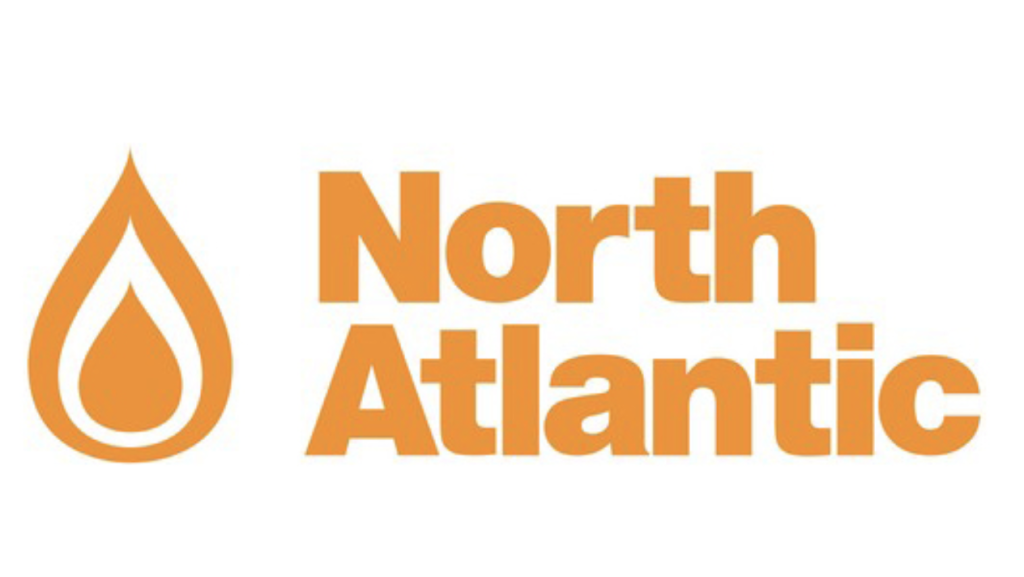 Also Included:
• The TerraNovas Tourism Association Inc. • Bonavista Bay Search & Rescue • S.U.F. Hall Eastport
• St. Stephen's Hall • Sta-N-Play Cottages • Benger's Automotive • Gander Wellness • Lori Moss Photography
• Wanda Hunter Designs • MacKenzie Babstock • Allison Johnson • Anne Benger • Donna & Geoff Moss • Joyce Penney
The Damnable Trails Festival is Supported by TerraNovas Tourism Association Inc.